Login
Has your e-mail address changed?
If you've forgotten your password and no longer use the e-mail address associated with your LikeableLawyer.com account, you may choose from the following:
1) Log in (above) and change your email address. (Forgot your password?)
OR:
2) Create a new LikeableLawyer.com account:
Enter your email address above and press Create account
OR:
3) Call us and a representative will be happy to make a change for you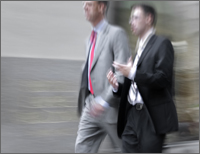 "This course was filled with concrete examples, and teaches important fundamentals for improving lawyer and client relationships."
Michael Russ,
King and Spalding
"Very interesting CLE. Extremely relevant, broadly applicable, and great concepts that will change my daily interactions with clients and others."
Jane Huang,
Hogan Lovells
"I found this CLE course to be thought-provoking, beneficial and practical, both as a litigator and as managing partner of my law firm. It far exceeded my expectations."
Melody Hurdle Eagan,
Lightfoot Franklin & White, LLC
"Best CLE I've had. The technology was top notch and the presenter was like talking to a friend or co-worker. This will help me to deal better with my clients in the future."
Jeremy Hays,
Attorney, Myler Disability
"Very interesting seminars with lots of useful concepts that can be utilized in my everyday dealings with people - both professionally and personally."
Mark Braun,
Baker & Hostetler