About Us
The Likeable Lawyer delivers tangible techniques and perspectives for short-term results and long-term career satisfaction. Our CLE courses are enjoyable and engaging and illuminate both classical and modern approaches to increase success and fulfillment in the practice of law.
Contact
For questions about course registration please contact us via email or call (512) 448-1133 between 9 am and 5 pm CST.
E-mail:
info@likeablelawyer.com
Phone:
(512) 448-1133
Fax:
(512) 533-0001
Mail:
Likeable Lawyer
PO Box 568
Arroyo Seco, NM 87514

If you would like a representative to contact you about any of our programs or retreats, contact us via email.
Presenters
Program Directors / Facilitators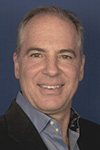 Brian Hammer
Brian Hammer, M.A., J.D., is the founder and a facilitator for The Likeable Lawyer. Brian practiced law for over ten years before starting The Likeable Lawyer in 2003, and has designed and delivered thousands of highly-praised programs to law firms, corporations and organizations nationwide. He is a frequent speaker at bar conventions, law firm events and other professional association meetings. Brian is a graduate of the University of Texas School of Law, the University of North Carolina School of Business, and holds a Masters of Psychology degree from the University of Santa Monica.

Chris Layton
Chris Layton, J.D. is the founder of The Layton Law Firm, PLLC, a consumer bankruptcy firm in Charlotte, North Carolina, and has been facilitating Likeable Lawyer programs since 2007. Chris holds a B.A. in Journalism from The University of Maryland at College Park and a J.D. from Wake Forest University.

David Ackert
David has produced business development programs for thousands of lawyers and several top AmLaw 100 firms. His programs have consistently received high acclaim for their unique and valuable content, and have garnered press from publications across the United States. He teaches strategic planning and marketing courses through UCLA Extension and is a guest lecturer at USC Marshall School of Business.

Brian Shapiro
Brian Shapiro, M.A., has been facilitating Likeable Lawyer courses since 2006 after a decade of teaching communication courses at acclaimed colleges and universities nationally. In addition to teaching, Brian is also the Artistic Director for CultureWorks, a San Francisco-based performing arts company, and Shapiro Communications, a theater-based corporate training company. Brian holds an M.A. in Speech and Communication Studies from San Francisco State University.

Jeffrey Stec
Jeffrey Stec, J.D. has been a licensed lawyer since 1992, having practiced in the area of complex-family matters, including estate, divorce, and child custody disputes. Jeff developed his collaborative skills by becoming a certified mediator and strategic planning facilitator, specializing in family issues. Jeff has developed an expertise in the collaborative resolution of disputes, and in addition to his work with The Likeable Lawyer, he is currently a sought-after consultant who works with non-profits and municipalities to fashion solutions to complex organizational and community issues. Jeffrey graduated with honors from the University of Michigan Law School, and earned a Bachelor of Arts in English with high honors from the University of Michigan.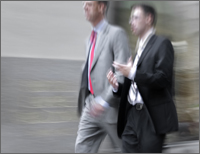 "These were two of the best CLE courses I have taken: the advice given was practical and useable."
Pete Giamporcaro,
Reed Smith
"The class content exceeded my expectations with an unusual and effective approach to increase success and satisfaction as a lawyer by identifying challenges and taking responsibility for resolving them."
Linda Jane Smith,
O'Melveny & Myers
"Helpful to manage client relationships - particularly the more challenging relationships."
Sara Popovich,
Fragomen, Del Rey, Bernsen & Loewy
"Excellent program with helpful insights for improving interactions with clients, co-workers and opposing counsel."
Ken Hoffmeister,
Merchant & Gould
"The program exceeded my expectations. I found the speakers very engaging and maintained strong group participation. The Likeable Lawyer programs offer flexibility in meeting CLE requirements combined with the ambiance of a discussion among a small group of peers."
Dale Clemence,
Booz Allen Hamilton