Contact
For questions about course registration please contact us via email or call (512) 448-1133 between 9 am and 5 pm CST.
E-mail:
info@likeablelawyer.com
Phone:
(512) 448-1133
Fax:
(512) 533-0001
Mail:
Likeable Lawyer
PO Box 568
Arroyo Seco, NM 87514

If you would like a representative to contact you about any of our programs or retreats, contact us via email.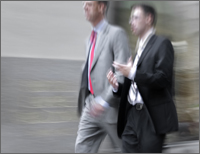 "This seminar is critical for every person who wants to succeed in the practice of law and understand and overcome the challenges inherent with representing clients."
Guy Brown,
Attorney
"Packed with new information most attorneys have never heard regarding negotiating skills."
Timothy Garflield,
Schwartz, Heidel Sullivan
"Best CLE I've had. The technology was top notch and the presenter was like talking to a friend or co-worker. This will help me to deal better with my clients in the future."
Jeremy Hays,
Attorney, Myler Disability
"I thought it would be another dry ethics and professionalism course, but it was the most exciting and practical course I have attended."
Richard Crollett,
New Mexico Workers' Compensation Administration
"Very interactive. I liked the way the speaker used our comments to further his points. It was a very thoughtful CLE."
David Kutik,
Jones Day