Contact
For questions about course registration please contact us via email or call (512) 448-1133 between 9 am and 5 pm CST.
E-mail:
info@likeablelawyer.com
Phone:
(512) 448-1133
Fax:
(512) 533-0001
Mail:
Likeable Lawyer
PO Box 568
Arroyo Seco, NM 87514

If you would like a representative to contact you about any of our programs or retreats, contact us via email.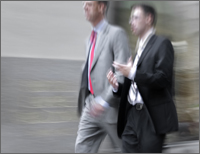 "The course was excellent, insightful and lent itself to immediate application."
Tracee Lewis,
Baker Botts
"I found this CLE course to be thought-provoking, beneficial and practical, both as a litigator and as managing partner of my law firm. It far exceeded my expectations."
Melody Hurdle Eagan,
Lightfoot Franklin & White, LLC
"I found the seminar to provide very useful insights into people's perceptions of each other and important ideas about how to communicate more clearly and effectively. I would recommend the course to anyone."
Angus King ,
Former Governor of Maine
"This class is so much more interesting than 99% of the CLE's I've ever taken. The tools I've learned apply to many areas of my life. Thank you so much!"
Nancy Martinez,
Law Offices of Nancy Martinez
"As a college professor, I am keenly aware that it is just as important in the delivery of information as it is in the content of that which is being delivered. I am pleased to say that The Likeable Lawyer was successful in creating a confluence where the two met with remarkable results."
Sherman Anderson,
Attorney