Webinar
Basis of Influence 4: Consequences of Unintentional Communication

6:00 pm - 6:00 pm CST - Central Standard Time
This class has been CANCELLED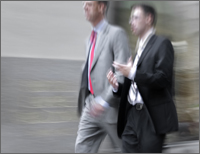 "Very interesting and informative CLE. One of the best that I have participated in."
Chris Bergeman,
Righi Law Group
"Excellent course. I enjoyed the wide scope of the presentation and the unusual variety of useful information."
Carl Forest,
Patton Boggs
"The class had a lot of practical content and challenged me in concrete and believable ways."
John Shenk,
Ervin, Cohen and Jessup
"Excellent aid in a high-stress environment. Very interesting and helpful. More importantly, it kept my attention. This guy offers quite a few insights that you might not ever think of."
David G. Utley,
Davis & Young
"One of the best classes I have attended. It was very thought-provoking with real-world scenarios and important human/emotional insights which will be useful in dealing with clients."
Henry Koltys,
Mediation for Resolution