Presenters

Scott Beal
Scott joined Mike Lewis Attorneys in 2008. He has over 16 years of litigation experience and focuses his practice in the area of Personal Injury. Scott is devoted to helping injured people and is experienced in handling complex motor vehicle collisions, trucking accidents, construction site negligence, and premises liability matters. He completed his undergraduate work at the University of South Florida in 1991 with a Bachelor of Science degree in political science. He then graduated from Loyola University School of Law in 1994. Scott is currently licensed to practice in Louisiana, Mississippi, Illinois, and North Carolina. Scott is a Fellow in the National College of Advocacy, having completed over 400 hours of study focused on litigation strategy and techniques. Scott is also a speaker and moderator for events by the National College of Advocacy and the American Association for Justice. His experience in commercial trucking cases also led to an article published in Trial Magazine, which focused on the relationship between owners and operators of commercial vehicles in all fifty states. Scott is a member of the American Association for Justice, the North Carolina Advocates for Justice and the Interstate Trucking Litigation Group.

Daniel Corbett
Daniel is an attorney at Elliott & Davis. Daniel's practice centers on trademark law, corporate law, nonprofit law, estate planning, and civil litigation. In particular, Daniel is capable of handling clients needs involving federal and state trademark registrations; incorporations and formation of various other business entities; applications for 501(c)(3) tax-exempt status with the Internal Revenue Service (IRS); drafting wills, trusts, and health-care powers of attorney documents; and effective management of various aspects of civil litigation. Daniel is a graduate of the University of Pittsburgh School of Law, where he served as Managing Editor of the Pittsburgh Journal of Technology Law & Policy and was selected to have his Student Note published by the Journal. Daniel studied public relations journalism at the E.W. Scripps School of Journalism at Ohio University and has worked as a radio program host on Ohio University's National Public Radio (NPR) affiliate.

Jim Dedman
Jim Dedman is a partner in GWB′s Charlotte office. Jim joined GWB in 2006 after moving from Beaumont, Texas, where he had practiced for a number of years. Jim is an experienced litigator with extensive experience in handling complex personal injury and business litigation. Jim focuses his practice on transportation law, torts and insurance practice, drug and medical device litigation, toxic tort litigation, products liability and banking litigation. He is the author of the Abnormal Use blog at: http://abnormaluse.com/

Lee Diamondstein
Lee Diamondstein is an attorney providing trial consultant expertise to lawyers in Philadelphia and surrounding areas.
Patrick Duffy
Patrick has extensive experience in handling complex litigation matters with a focus on handling insurance litigation. Patrick has taken numerous civil matters through verdict in both bench and jury trials in state and federal courts. Additionally, Patrick has tried dozens of criminal matters. He handles a range of litigation matters, including medical malpractice, professional liability, workers' compensation, general liability defense and criminal defense.

Brian Faulk
Brian P. Faulk is an associate with the firm and concentrates his practice in insurance defense and commercial litigation. Mr. Faulk graduated from King's College with a bachelor's degree in 1996. He earned his law degree at Widener University School of Law in 2002. Prior to joining the firm, Mr. Faulk was an Assistant Prosecutor for the Burlington County, New Jersey Prosecutor's Office. He also served as a judicial law clerk for The Honorable Frank M. Lario, for the New Jersey Superior Court, Camden County and the New Jersey Superior Court, Appellate Division. Mr. Faulk was admitted to practice in New Jersey in 2003. He is a member of the American, New Jersey and Camden County Bar Associations. Mr. Faulk was born in Camden, New Jersey 1974. He and his wife reside in Haddonfield with their two small children.

Joel Feldman
Joel Feldman is a trial attorney in Philadelphia with the law firm of Anapol, Schwartz . He will receive his Masters' in counseling in May 2013. He combines law and counseling and speaks with a variety of groups about grief and loss and damages in personal injury cases. Joel Feldman is a trial attorney in Philadelphia with the law firm of Anapol, Schwartz . He will receive his Masters' in counseling in May 2013. He has worked as a counselor in a hospice providing grief counseling to patients and their families. He combines law and counseling and speaks with a variety of groups about grief and loss, damages in personal injury cases and works to educate teens about distracted driving.. He has worked in a hospice providing grief counseling to patients and their families.

Richard Fennell
After earning his Juris Doctor from the University of North Carolina School of Law, Rich Fennell clerked for one year with the North Carolina Court of Appeals. Since joining James McElroy & Diehl, Rich's practice has focused on complex commercial litigation, construction litigation and securities litigation. He has tried a large number of cases to verdict in a variety of areas, including criminal, personal injury, construction, unfair and deceptive trade practices, shareholder and partnership disputes, insurance and contract matters. Rich's verdicts include, for example, a $1.8 million judgment for his client in a minority shareholder freeze out case; a judgment for $105,000 in his client's favor where the other side contended it was due approximately $900,000 in a bid-rigging and unfair and deceptive trade practices case; a $150,000 verdict in a lost profits case where the other side had offered only a nuisance settlement; a no liability verdict in a $400,000 unfair and deceptive trade practice claim; and a $750,000 arbitration award which was more than twice what had ever been offered to resolve the case. He has managed million and multimillion dollar claims involving business valuation and lost profits calculations which have resolved in confidential settlements. The hope is always to resolve matters short of trial when that is possible and makes good business sense. Rich is a believer, though, in the jury system and enjoys trying cases when that is necessary.

Christie Foppiano
Christie Foppiano is a Superior Court Mediator certified by the NC Dispute Resolution Commission; she has been practicing law since 1995. Christie is a monthly contributor to the North Carolina Bar Association's blog.

Susan Fountain
Susan T. Fountain is a native of Fayetteville, North Carolina. She is a 1994 graduate of the University of North Carolina at Chapel Hill where she received a Bachelor of Arts degree, with distinction, in Political Science with a minor in History. She received her J.D. from the University of North Carolina's School of Law in 1997. Upon graduation, she clerked for Chief Judge Gerald Arnold at the North Carolina Court of Appeals. Since joining Yates, McLamb & Weyher, L.L.P., Ms. Fountain has practiced in the areas of medical malpractice and general liability. She has represented physicians in various specialties including interventional radiology, obstetrics and gynecology, plastic surgery, general surgery and critical care, in addition to defending nursing homes. Ms. Fountain has also represented individuals across the state in defending against personal injury claims. Ms. Fountain has been selected for inclusion in North Carolina Super Lawyers1 "Rising Stars" edition by peer evaluation in the medical malpractice defense area in 2012. No more than 2.5 percent of North Carolina attorneys are named to the Rising Stars list. She is a member of the NC State Bar, the North Carolina Bar Association, the Wake County Bar Association, and the Defense Research Institute. Her bar activities include serving as a member of the North Carolina Bar Association Medico-Legal Liason Committee, Wake County Bar Association and Tenth Judicial District Bar Swearing In Committee and serving as a past chair of the North Carolina Bar Association Young Lawyer's Division Citizenship Education Committee.

Maureen Gatto
Maureen T. Gatto has been practicing law since 1990. Her areas of concentration are wills and estates, family law, gay/lesbian matters and personal injury. Her experience includes complex divorce matters, an internationally acclaimed same gender child custody case and medical malpratice litigation. Prior to entering the field of law, Ms. Gatto was employed for seventeen years as a registered nurse. Her nursing experience includes Operating Room and Intensive Care Unit. This background affords her a uniquely knowledgeable perspective when handling healthcare issues and sensitive legal matters. Attorney Gatto has volunteered her services in Mississippi assisting in Hurricane Katrina relief and recovery efforts as the onsite coordinator for the BucksMont Katrina Project. Ms. Gatto's courtroom experience is extensive and includes product liability and medical malpractice jury trials, domestic relations litigation, administrative hearings and appellate work. She began her career as an asbestos law clerk for the Honorable Charles P. Mirarchi. She has represented both plaintiff and defense clients, served as referral counsel for the Pennsylvania State Board of Nursing and represented clients in class actions. Attorney Gatto has a long history of active involvement in legal organizations and in community projects. She has received various recognitions and awards including the Doylestown Rotary Four-Way Test Award, Mark E. Goldberg Community Service Award and Bucks County Bar Association President's Award. She was selected to be the representative recipient of the 2007 Hancock County Citizen of the Year Award and among others, has been featured in Parade Magazine, USA Today, Philadelphia Inquirer, More Magazine, The Intelligencer and Bucks Magazine.

Linda Glenn
Linda MacDonald Glenn is an attorney, bioethics professor, and futurist. Her research encompasses the legal, ethical, and social impact of exponential technologies and "evolving notions of personhood." She holds appointments at the Alden March Bioethics Institute at Albany Medical Center and California State University Monterey Bay. Linda is a Fellow at the Institute for Emerging Technologies, a Fellow of the American Bar Foundation, and she has lectured at Singularity University. Linda pioneered in the area of bioethics law, with the U.S. Supreme Court, in Cruzan vs. Director, Missouri Dept. of Health, citing one of her cases. She has advised governmental leaders and agencies and published numerous articles including Ethical Issues in Transgenics and Genetic Engineering at Actionbioscience.org, Human-Machine Mergers (or the Cyborgs Cometh), Issues in Regenerative Nanomedicine and The Moveable Feast: Legal, Ethical and Social Implications of Converging Technologies On Our Dinner Tables. She has made numerous media appearances, including the History Channel, Science Channel, and NPR.

Lisa Godfrey
Lisa received her juris doctor degree from The Catholic University of America in Washington, D.C., after completing her undergraduate studies at the University of Maryland. She began practicing law with The Knox Law Center in 1982. Lisa's practice includes business and construction litigation. She also advises a variety of businesses on corporate law, employment and contract matters. In addition, Lisa handles personal injury and professional malpractice cases. Lisa has resided in Charlotte since 1982.

Jill Huntley Taylor
Dr. Jill Huntley Taylor is a Director with Dispute Dynamics, Inc. and heads the firm's Philadelphia office. She has 11 years of experience as a trial consultant. Dr. Huntley Taylor's experiences include case theme and strategy development, jury research, assistance with jury selection and voir dire, witness preparation, assistance with opening statements and closing arguments, development of juror profiles, and juror interviews. She has had key involvement in over 500 cases around the country and in Puerto Rico. That experience is in a wide variety of case types, including: annexation, antitrust, contract, employment, fraud, intellectual property, murder, product liability, professional malpractice, and securities. Dr. Huntley Taylor is the author of several published articles on the topics of civil jury decision making, punitive damages, the story model, sexual harassment, the use of trial themes, wage and hour litigation, and fairness in employment litigation.
K. Mitchell Kelling
Mitchell Kelling is a Certified Family Law Specialist by the North Carolina State Bar Board of Legal Specialization. Mitchell Kelling's practice is devoted to family law, with an emphasis on custody, child support, alimony, and equitable distribution. Ms. Kelling practices in Mecklenburg, Cabarrus, Union, and surrounding counties. Previously, Ms. Kelling was the Chair of the Mecklenburg County Young Lawyers Section and Co-Chair of the Mecklenburg County Family Law Section. Ms Kelling also works with the Harvard Alumni Association interviewing prospective applicants and is a board member of Community Health Services. In 2007, Ms. Kelling was recognized by the Charlotte Business Journal as one of the "40 Under 40." This yearly program identifies forty people under forty years of age who are making major strides in their careers, having an impact in their communities, and helping to guide the Charlotte area's development as a major business center. In 2006, Ms. Kelling was selected to participate in Leadership Charlotte XXVIII, the region's premier community leadership development organization. In 2011, Ms. Kelling was selected by her peers and named as one of North Carolina's "Legal Elite," by Business North Carolina. Additional community activities include: The Children's Law Center (volunteer attorney), Habitat for Humanity, United Way Young Leaders, and the Mecklenburg County Bar Leadership Institute - 2005.

Peter Kurzweg
Peter Kurzweg, Esq. is Pittsburgh-based attorney who provides legal services for the needs of small businesses and litigation services generally. He is a 2004 graduate of Princeton University. He obtained his juris doctor from the University of Pittsburgh School of Law in 2008. Mr. Kurzweg is licensed to practice in the Commonwealth of Pennsylvania and also in the Federal Court for the Western District of Pennsylvania. Following graduation from law school, Mr. Kurzweg began his own practice, drawing on his experiences during law school working for other law firms in the area and for the Law Department of the City of Pittsburgh. His experience in assisting small regional businesses includes Entity formation, Contract Litigation, Corporate or Partnership Dissolutions and Buy-Outs, Construction Litigation and Mechanics Liens, and Patent Litigation against the United States Government.

Patrick Loughren
Patrick J. Loughren is a trial lawyer who practices with his father, Lou, and brother, Matt, in the firm of Loughren, Loughren & Loughren, P.C. He received his Bachelor of Arts degree from Boston College in 1994 and his Juris Doctor from the Duquesne University School of Law in 1997. Mr. Loughren was admitted to the practice of law in 1997 and has an active civil trial practice representing plaintiffs in actions involving medical negligence, personal injury, products liability, and insurance bad faith. Mr. Loughren has tried jury trials in counties across Pennsylvania as well as in the United States District Court for the Western District of Pennsylvania. Mr. Loughren is a member of the American Association of Justice, the Pennsylvania Association for Justice, Western Pennsylvania Trial Lawyers Association and the Allegheny County Bar Association. He is a past member of the Board of Governors of PAJ as well as the Duquesne University School of Law Alumni Association (2007-2008) In 2005, Mr. Loughren was inducted into the Academy of Trial Lawyers of Allegheny County becoming the organization's youngest member. That same year, he was selected to Pennsylvania Super Lawyers (www.superlawyer.com), and then again in 2007, 2008, and 2011. Mr. Loughren is also a member of the Million Dollar Advocates Forum, a group of trial lawyers who have won million dollar verdicts and settlements. In addition to representing injured people, Mr. Loughren has taken on cases of special interest where he believes wrongful conduct has been committed on widespread basis. In Loughren v. Lion, Mr. Loughren filed an action in Allegheny County seeking to enjoin the practice of non-lawyers engaging in the unauthorized practice of law by filing foreclosure actions throughout Pennsylvania that have not been written by a lawyer, signed by a lawyer, filed by a lawyer, or even read by a lawyer. In the suit, Mr. Loughren seeks to stop this practice, and to restore all of the "attorneys fees" that homeowners in Pennsylvania have paid in foreclosures actions that were filed in violation of law.

Brendan Lupetin
Brendan B. Lupetin, Esq. is a trial attorney with the firm of Portnoy & Quinn, based in Pittsburgh, Pennsylvania. His practice focuses on the representation of persons injured as a result of malpractice, corporate negligence and fraud. In his seven years of practice he has successfully tried numerous cases to jury verdict in and around the Pittsburgh area. He is a recent inductee to the Academy of Trial Lawyers of Allegheny County and 2011 Super Lawyers "Rising Star". He is also the co-founder and active member of the Allegheny County Bar Toastmasters club.

Paul Mayer
Born in McKeesport, PA, Paul started his legal career with a small law firm in his hometown serving the community, including helping laid-off steelworkers file for bankruptcy when the local steel mills were closing. For the last 28 years, Paul has focused on personal injury, workers compensation and social security disability cases. He has tried or settled hundreds of cases involving injuries as a result of auto accidents, slip and falls and defective products or buildings. He represents disabled individuals who are applying for or have been denied Social Security Disability (SSD) or Supplemental Security Income (SSI) benefits throughout Western Pennsylvania, as well as injured workers who have been denied benefits or medical care in Workers Compensation claims. During his career Paul has done work for the insurance companies that he faces on a daily basis. He understands their tactics and uses that knowledge to his clients' advantage. Paul is frequently invited to lecture at Continuing Legal Education Seminars for attorneys.

Angela McIlveen
Angela McIlveen graduated from Lenoir Rhyne University in Hickory, N.C. with a B.A. degree. She attended Case Law School and graduated with her J.D. Angela lives in Gastonia, N.C. She is a partner at the McIlveen Family Law Firm. She focuses her practice in family law and handles cases in all areas of the law including divorce, child custody and support, alimony, domestic violence, adoption, separation, and equitable distribution. Angela handles cases in Gastonia, Charlotte, Concord, Monroe, and surrounding cities and counties.

Charli Morris
Charlotte A. (Charli) Morris, M.A. is a trial consultant with nearly twenty years of experience in a diversity of case types across venues nationwide. She has taught and written extensively about jury decision-making behavior and all aspects of trial preparation and practice. What she loves most about her practice is the opportunity to work with trial lawyers at every level of experience to bring out the best in them, their clients and their cases.

Terence Pitt
Terence Pitt concentrates his civil litigation practice in the defense of toxic tort and medical malpractice claims. For over 16 years, he has tried civil cases in the courts of Philadelphia and surrounding counties of Delaware, Chester, Montgomery, Bucks, Lehigh, Northampton, Lancaster, Berks, York and Dauphin. He has tried well over thirty cases to verdict, receiving favorable results in most of these trials. Mr. Pitt graduated from Widener University Law School and earned his undergraduate degree with honors from the University of New Haven. He is admitted to practice in Pennsylvania and in the United States District Court for the Eastern District of Pennsylvania.
Ron Pollock
In addition to litigating in the construction area, Ron Pollock assists various parties in reviewing contracts and agreements for troubleshooting and proactive problem-solving. He frequently speaks to industry groups and has written articles on the preparation, interpretation and administration of construction contracts. He works with business clients to resolve contract disputes over performance, payment, defect and other relevant issues.

Sander Rabin
A former ophthalmic surgeon and biomedical patent attorney, Sander Rabin, MD, JD speaks, writes, and consults on the ethical, legal, and policy implications of human enhancement, artificial intelligence and transhumanism. He is the executive director of The Center for Transhuman Jurisprudence, Inc. a not-for-profit organization he founded, whose mission is to educate and empower people in making the choices that are and will be available to them in enhancing their minds, bodies, genomes, longevity, and progeny.

Neil Richards
Neil Richards is an internationally-recognized expert in privacy law, information law, and freedom of expression. He is a professor of law at Washington University School of Law, an affiliate scholar with the Stanford Center for Internet and Society and the Yale Information Society Project, a Fellow at the Center for Democracy and Technology, and a consultant and expert in privacy cases. He serves on the boards of the Future of Privacy Forum, the Right to Read Foundation, and is a member of the American Law Institute. Professor Richards graduated in 1997 with degrees in law and history from the University of Virginia, and served as a law clerk to William H. Rehnquist, Chief Justice of the United States. Professor Richards is the author of Intellectual Privacy (Oxford Press 2015). His many scholarly and popular writings on privacy and civil liberties have appeared in a variety of media, from the Harvard Law Review and the Columbia Law Review to The Guardian, WIRED and Slate.

Dan Riffle
As director of federal policies, Dan executes MPP's lobbying efforts on Capitol Hill. Prior to his promotion to this position, Dan served for 3.5 years as a legislative analyst in the State Policies department. In 2011, Dan was instrumental in expanding Vermont's medical marijuana law to include state-regulated dispensaries and led the lobbying effort to provide patients with debilitating medical conditions in Maryland with an affirmative defense against charges of marijuana possession. In 2013, he shepherded medical marijuana legislation through the Illinois Legislature, making it the second largest medical marijuana state and capping off a 10-year lobbying effort by MPP, as well as expanding Maryland's legal protections to caregivers and establishing a statewide medical marijuana research program. Before working at MPP, Dan practiced law as an assistant prosecutor in Vinton County, Ohio. He has also worked in the office of former Ohio Governor Ted Strickland, the Ohio EPA, and Columbus Legal Aid Society and was a founding partner of Viridis Law Group in southern California. He is a graduate of the Ohio State University and received his J.D. from Capital University Law School.

Lance Rogers
Lance Rogers is Senior Counsel of the Cannabis Business and Criminal Defense Divisions of Bremer Whyte Brown & O'Meara LLP. Admitted to the California State Bar in 2008, Mr. Rogers has quickly become one of the country's leading authorities on cannabis law. As a part of his unique practice area, he has handled a wide array of litigation matters including criminal defense, civil rights, asset forfeiture, land use, business disputes, unlawful detainer, and municipal zoning challenges. For those cases that cannot be resolved at the trial level, Mr. Rogers has handled appeals in both the state and federal appellate courts. In 2011, Mr. Rogers represented the first dispensary licensed by the County of San Diego. In 2014, he represented the first two licensed dispensaries in the City of San Diego.

Hon. Michael Snyder
Judge Snyder's creative approach to problem-solving makes him exceptionally qualified to serve as an arbitrator, fact finder, mediator or special master with The Dispute Resolution Institute (DRI). Judge Snyder joined DRI in January, 2012. Prior to joining us, Judge Snyder served for over 14 years as a Workers' Compensation Judge. During his years on the bench, Judge Snyder was respected for his knowledge of the law, his clear writing style, and his calm demeanor. He became a sought-after mediator, able to forge agreement in the most complex of matters through a unique blend of mediation styles. He strives to create a feeling of comfort for the litigants and counsel, recognizing that alternative dispute resolution (ADR) allows for true closure of a dispute, addressing the non-economic needs and desires of the parties, as well as the financial aspects of any resolution. Adept in medical malpractice, product liability, and general negligence, as well as in Workers' Compensation matters, Judge Snyder has the ability to effectuate global resolutions of matters that cross jurisdictional and subject matter lines. He has formal mediation training certification from the International Association of Industrial Accident Boards and Commissions. Judge Snyder has lectured extensively, and has repeatedly acted as course planner on subjects ranging from the Medicare Secondary Payer Act to Understanding the Mediation Process. He has lectured for PBI, the Pennsylvania Self-Insured Association, the Philadelphia Trial Lawyers Association, the Delaware Valley Insurance Trust, and The Philadelphia Bar Association, among others.

Ketan Soni
Ketan Soni has represented clients in mediation, negotiation, collaborative law and in the courtroom for over 10 years in divorce, equitable distribution, alimony, child custody, child support, domestic violence, and appeals in North Carolina. After managing one of the largest divorce law firms in North Carolina, Ketan started his own practice to bring the same level of quality and care to clients. Ketan saw how unnecessarily damaging the court process could be for some people, and so he also decided to use the skills learned over the years to open a mediation practice designed to help two spouses create their own resolution and agreement without having to go to court. Ketan is a NC DRC Certified Family Financial Mediator.

Jason Spak
Jason Spak is a civil litigator who resolves complex commercial and insurance coverage disputes. He has a particular focus on financial services litigation, and he has handled Fair Credit Reporting Act cases from Maine to California and from Minnesota to Texas. But his practice involves commercial lawsuits of all kinds, including antitrust claims, contract disputes, collections and foreclosures, and disputes over the handling of investments and pensions. He is familiar with all phases of litigation, from pleadings through discovery, motions practice, and trial. He comments on FCRA litigation at http://fcradefense.wordpress.com/. After graduating from Michigan Law, Jason first learned his trade in the Pittsburgh offices of two of the world's largest law firms. In 2002, he joined the international law firm of Jones Day as a litigation attorney in what the American Lawyer Magazine later named the Litigation Department of the Year. In 2006, he joined the international law firm of Reed Smith and its acclaimed financial services practice. At both firms, he helped defend several bet the company lawsuits involving a paint manufacturer, a call center operator, a soft drink manufacturer, and a mutual fund family.

Joseph Tunstall
Joe has extensive trial experience, including personal injury, vehicle accident, Social Security and Workers' Compensation cases, many before a jury. He has handled cases in Federal Court and argued at every level of the State Courts including the North Carolina Supreme Court. His practice areas include Personal Injury (injuries from car accidents and falls), Workers' Compensation, Social Security, and Civil Litigation. He is also an active member of the North Carolina Advocates for Justice and has spoken at numerous continuing education classes for other attorneys.

Jeffrey Usher
Jeffrey Usher is the founder and owner of Reed Consulting in Matthews, NC. For 30 years, he has consulted on a broad range of Labor and Employee Relations matters with large corporate clients, specializing in issues where hourly workforces are a key to success. With extensive experience dealing with unionized workforces – particularly in contract negotiations and matters surrounding the bargaining process, he has represented major organizations as chief spokesman and legal counsel in negotiations with most major labor unions. [A majority of his negotiating experience has been with the Teamsters and UAW.] At age 32, as Vice President - HR and Labor with Pilot Freight, he was a member of national bargaining and grievance committees. Today, in another client relationship, he regularly deals with Ken Hall, current candidate for Secretary-Treasurer of the Teamsters. He acts as a "strategic partner" helping organizations plan for and implement their own bargaining strategies. Jeff's approach to negotiations depends largely on open communications and sharing an understanding of the business issues with the bargaining representatives, the workforce, and other stakeholders. Jeff has a B.S. in Management from Purdue and a J.D. from Wake Forest University School of Law.

Jonathan Vallano
With a Ph.D. in Legal Psychology, a background in legal studies, and experience working with trial lawyers, Jonathan Vallano assists with superior preparation for the most persuasive case at trial. As an individual practitioner based in western Pennsylvania, he consults on cases that may be resolved via alternative dispute resolution or trial throughout the east and midwest. Jonathan is also an Assistant Professor of Psychology at The University of Pittsburgh at Greensburg.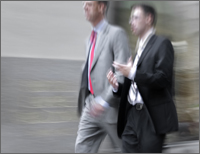 "This class will be very useful, giving great practical analysis of ways to communicate and persuade, and help move my positions along in all parts of my life, professionally and personally."
Michael Jaskolsky,
Quarles & Brady
"The class was very enjoyable. It contains real life insight into how to effectively deal with everyone I deal with in the practice of law."
Deborah Truitt,
Truitt and Lyons
"Rather than sit through hours of lecture, do yourself a favor and attend courses by The Likeable Lawyer to gain practical insight to improve your practice."
Jessica Hackett,
Baker Donelson
"A fresh look at aspects of the practice of law that can provide real day-to-day benefits."
Pat Leddy,
Jones Day
"The Likeable Lawyer's programs are dynamic and valuable, focusing you on the essence of how to achieve your professional goals."
Robert Converse,
Fulbright & Jaworski