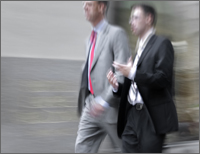 "This course hit the spot!"
Brenda Dominguez,
Arizona Supreme Court
"The entire Basis of Influence series has exceeded my expectations and it is life-altering. Very worthwhile!"
Susan Valentine,
Robinson, Curley and Clayton
"The Basis of Influence Series was exceptional. The speaker did a great job bringing in useful resources, leadership principles and interesting applicable examples. "
Terri Daugherty,
Luther-Anderson
"The most interesting and useful MCLE courses I have ever taken in my 20+ years of taking courses."
Jeremy Katz,
Pinnacle Law Group
"One of the best MCLE classes I've ever taken because it has such broad application. It's not just for interacting with clients but with all human beings, and we could all use a primer or refresher on that! As I sat in class I thought to myself: This should be taught in law school. "
Kristin Matsuda,
Attorney