Webinar
The Trusted Lawyer
Oct 23, 2020
9:30 am - 1:15 pm Central Time Zone
This class has been CANCELLED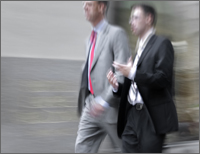 "This course gives lawyers tools to better balance life and work."
Mark Glasser,
King & Spalding
"The class content exceeded my expectations and was very helpful (more helpful than most CLEs)."
Sean Ambrose,
Attorney
"Excellent course. Got me to focus more on alternate ways to meet client needs and is useful on more levels than you can imagine."
Michael J. Kiselica,
Attorney
"This course demonstrates the importance of pathos in persuasion with realistic examples of how communication and negotiation can go awry, and how it can be righted."
Christine Dehney,
Attorney
"One of the best classes I have attended. It was very thought-provoking with real-world scenarios and important human/emotional insights which will be useful in dealing with clients."
Henry Koltys,
Mediation for Resolution