Webinar
Lessons from Aristotle: A Modern Application of Classical Wisdom
Dec 15, 2017
9:30 am - 5:30 pm Central Time Zone
This class has been CANCELLED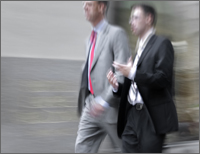 "Engaging and articulate facilitator, clear and well organized presentation, great content. "
James Ficaro,
The Weiser Law Firm
"My experience with client development was limited before this course, though now (as a result of this program) I feel much more prepared to make rain and develop my own book of business."
Eric Ballou,
The Nelson Law Firm
"One of the best classes I have attended. It was very thought-provoking with real-world scenarios and important human/emotional insights which will be useful in dealing with clients."
Henry Koltys,
Mediation for Resolution
"The class content exceeded my expectations with an unusual and effective approach to increase success and satisfaction as a lawyer by identifying challenges and taking responsibility for resolving them."
Linda Jane Smith,
O'Melveny & Myers
"The course was excellent, insightful and lent itself to immediate application."
Tracee Lewis,
Baker Botts