Webinar
Doing Business with a Bud: An Analysis of Liabilities for Entities Connected to the Marijuana Industry
May 12, 2017
1:30 pm - 2:30 pm Central Time Zone
This class has been CANCELLED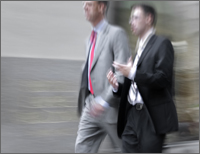 "Best CLE I've had. The technology was top notch and the presenter was like talking to a friend or co-worker. This will help me to deal better with my clients in the future."
Jeremy Hays,
Attorney, Myler Disability
"I was pleasantly surprised with the depth or probing of human motivations and the promotion of seeking win-win resolutions, a trait that I find sorely missing in the profession."
Mark Baker,
Attorney
"Helpful to manage client relationships - particularly the more challenging relationships."
Sara Popovich,
Fragomen, Del Rey, Bernsen & Loewy
"Fantastic class. Definite eye opener."
Adam Tamas,
Attorney, DST Systems
"Very enlightening."
Randi Ordetx,
Attorney, New York Times