Webinar
Basis of Influence 5: Reducing the Effects of Stress on Negotiation
Dec 18, 2020
1:00 pm - 3:00 pm Central Time Zone
This class has been CANCELLED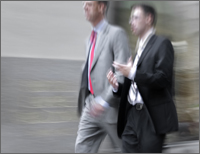 "Very good content and the webinar is a pleasant way to earn CLE credits."
James Adams,
Frost, Brown, Todd
"This was one of the best seminars I have participated in. The information was useful, practical, insightful and empowering. It was definitely more than I had anticipated or expected."
Therese Picard,
Daley & Orton
"I wish all of my CLE classes were this enjoyable and meaningful; which would make getting my 12 hours a year something to look forward to rather than dread."
Robert Brent Crews,
Crews Law Firm
"I found this CLE course to be thought-provoking, beneficial and practical, both as a litigator and as managing partner of my law firm. It far exceeded my expectations."
Melody Hurdle Eagan,
Lightfoot Franklin & White, LLC
"The course was excellent, insightful and lent itself to immediate application."
Tracee Lewis,
Baker Botts