Webinar
Basis of Influence 3: Active Listening and Learning Conversations
Dec 20, 2019
9:00 am - 12:00 pm Central Time Zone
This class has been CANCELLED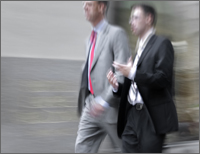 "The entire Basis of Influence series has exceeded my expectations and it is life-altering. Very worthwhile!"
Susan Valentine,
Robinson, Curley and Clayton
"This is one of the most informative and engaging CLE classes I've taken. I wish I had taken it years ago."
James E. Fearn,
Seattle Housing Authority
"Very interesting content that made me think about the PROCESS of negotiation in aways I hadn't before. Essential for all attorneys."
Leah W. Sprague,
Attorney
"Best CLE I've had. The technology was top notch and the presenter was like talking to a friend or co-worker. This will help me to deal better with my clients in the future."
Jeremy Hays,
Attorney, Myler Disability
"Interesting topic for a CLE and passionate presenters. I will benefit from this in all facets of my life, personal as well as professional. "
Jerry Stehlik,
Bucknell Stehlik Sato & Stubner, LLP