Webinar
Basis of Influence 2: Passion, Reciprocation and Getting What You Want
Apr 27, 2017
12:00 pm - 2:00 pm Central Time Zone
This class has been CANCELLED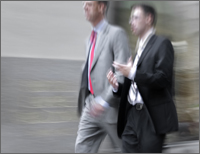 "If I were king of the world, courses like this would be mandatory. This course will help to make me not just a better lawyer, but a more effective communicator with family, friends and others."
Eric Rathburn,
Attorney
"This class is valuable because it helps you get outside your own head and gives you ways to see things from the other side's perspective, which is how true persuasion begins."
Robert Jackson,
Portland Superior Court
"A fresh look at aspects of the practice of law that can provide real day-to-day benefits."
Pat Leddy,
Jones Day
"This course hit the spot!"
Brenda Dominguez,
Arizona Supreme Court
"Engaging and articulate facilitator, clear and well organized presentation, great content. "
James Ficaro,
The Weiser Law Firm