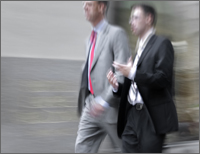 "The Likeable Lawyer was, without a doubt, the best CLE class I have ever taken. Thank you!"
David Warner,
Casa del Hispano
"This course gives a thoughtful and well-grounded analysis of persuasion theory. Very insightful."
Lee Mickus,
Taylor Anderson LLP
"Another excellent seminar from The Likeable Lawyer. The concepts learned are as important—no, more important—than the latest legislative or appellate update. Very useful and enlightening."
James Johnson,
Lommen, Abdo, Cole, King & Stageberg
"The entire Basis of Influence series has exceeded my expectations and it is life-altering. Very worthwhile!"
Susan Valentine,
Robinson, Curley and Clayton
"I love Likeable Lawyer courses. They have been the most practical CLE I have ever taken."
Thomas Brinsko,
Attorney, BIC Alliance