Audio MP3 Download
Negotiation Success 4: Developing Proposals and Negotiating to Resolution
This class has been CANCELLED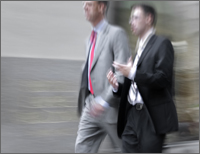 "The value of this class is extremely high."
Kenneth A. Miller III,
Miller Law Offices PLLC
"This was the most valuable CLE course I've ever attended, focusing on the core of our profession—service for our clients."
Maggie Doyle,
Hensel Phelps Construction Co.
"This class is so much more interesting than 99% of the CLE's I've ever taken. The tools I've learned apply to many areas of my life. Thank you so much!"
Nancy Martinez,
Law Offices of Nancy Martinez
"The Trusted Lawyer is helpful to any lawyer who wants to build trust with clients, colleagues and opposing counsel."
Bryan Tyson,
Marcellino & Tyson, PLLC
"The class content exceeded my expectations and was very helpful (more helpful than most CLEs)."
Sean Ambrose,
Attorney