Audio MP3 Download
Negotiation Success 4: Developing Proposals and Negotiating to Resolution
This class has been CANCELLED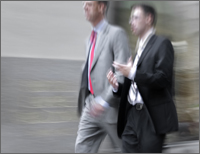 "Inspirational on high levels, both practical and down to earth. Every lawyer (as well as their family members, co-workers, bosses and subordinates) would benefit from this course. "
Charlene Li,
Attorney
"Excellent balance of applicable knowledge with real world examples. A fun way to satisfy CLE requirements from my desktop. The instructor was prepared and easy to follow."
James Hall,
Hall Johnson LLC
"The class was a very good reminder of what makes people tick, how to more easily persuade them, and how to be a "likeable lawyer" for those of us for whom that is important."
Ned Menoyo,
Quinn Emanuel Urquhart & Sullivan
"This was the most valuable CLE course I've ever attended, focusing on the core of our profession—service for our clients."
Maggie Doyle,
Hensel Phelps Construction Co.
"I really liked the conversational nature of the course and found it to be very engaging, helpful and informative. Much more fun than I have experienced before in a CLE program."
Nicole Stach,
Morgan Lewis