Audio MP3 Download
Basis of Influence 3: Active Listening and Learning Conversations
This class has been CANCELLED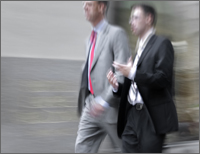 "I found this CLE course to be thought-provoking, beneficial and practical, both as a litigator and as managing partner of my law firm. It far exceeded my expectations."
Melody Hurdle Eagan,
Lightfoot Franklin & White, LLC
"The course taught practical guidance and helpful reminders on effective lawyering, and did so in a surprisingly interesting and motivational way."
Lynne Lagarde,
Earl, Curley & Lagarde
"Easily the most interesting CLE I've had in years. I recommend it to anyone in any law field."
David Hanson,
Manley Deas Kochaiski
"Packed with new information most attorneys have never heard regarding negotiating skills."
Timothy Garflield,
Schwartz, Heidel Sullivan
"Content was excellent. I had never taken a webinar class but thought it worked very well."
Holly Wheeler,
U.S. Dept. of the Interior, Office of the Solicitor