Audio MP3 Download
Basis of Influence 2: Passion, Reciprocation and Getting What You Want
This class has been CANCELLED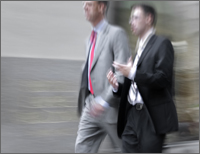 "Very interesting content that made me think about the PROCESS of negotiation in aways I hadn't before. Essential for all attorneys."
Leah W. Sprague,
Attorney
"Fantastic class. Definite eye opener."
Adam Tamas,
Attorney, DST Systems
"Excellent program with helpful insights for improving interactions with clients, co-workers and opposing counsel."
Ken Hoffmeister,
Merchant & Gould
"A fresh look at aspects of the practice of law that can provide real day-to-day benefits."
Pat Leddy,
Jones Day
"Thought provoking, entertaining and informative. The instructor made the material come to life."
Gretchen Jacobs,
Arizona Governmental Affairs