Login
Has your e-mail address changed?
If you've forgotten your password and no longer use the e-mail address associated with your LikeableLawyer.com account, you may choose from the following:
1) Log in (above) and change your email address. (Forgot your password?)
OR:
2) Create a new LikeableLawyer.com account:
Enter your email address above and press Create account
OR:
3) Call us and a representative will be happy to make a change for you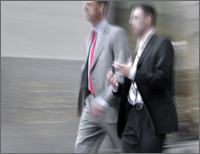 "The entire Basis of Influence series has exceeded my expectations and it is life-altering. Very worthwhile!"
Susan Valentine,
Robinson, Curley and Clayton
"Insightful, engaging and provocative. Brian is very knowledgable and an excellent speaker."
Claire Miller,
Alcoa
"Very interactive. I liked the way the speaker used our comments to further his points. It was a very thoughtful CLE."
David Kutik,
Jones Day
"As with the other courses that I have taken with this CLE provider, I found the information contained in this course to be exceedingly relevant in my current practice areas."
Corey Thompson,
Attorney
"The material was thoughtful, insightful, interesting and the presenter made it relevant and practical. This is knowledge, understanding and insight I will be able to use and apply daily, both professionally and personally. "
Steven Snyder,
Davis, Snyder, Willford & Lehn