Likeable Mediation
With years of experience providing Lawyers the skills to influence and work with difficult people, the Likeable Mediation team is expert at guiding conflicts to creative solutions.
Contact Us when you are ready to find resolution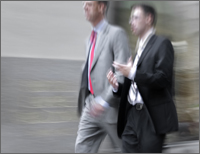 "Excellent examination of the solutions for client satisfaction that are often over-looked during representation."
Ryan Thompson,
Godin & Baity
"Very interesting and informative CLE. One of the best that I have participated in."
Chris Bergeman,
Righi Law Group
"I came to this class because I needed ethics credit and got a lot more! This class was quite a surprise and far exceeded my expectations."
John Stewart,
Attorney, Intellectual Ventures
"Very interesting CLE. Extremely relevant, broadly applicable, and great concepts that will change my daily interactions with clients and others."
Jane Huang,
Hogan Lovells
"Class content was excellent. Great breakdown of negotiation tactics and related skills."
Steven Brandstedt,
Litchfield Cavo LLP