Webinar
When the Smoke Clears: The Impact of Legalized Marijuana on Lawyers
May 12, 2017
9:30 am - 11:30 am Central Time Zone
This class has been CANCELLED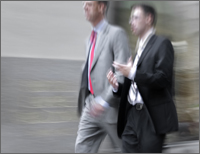 "Likeable Lawyer seminars are the only CLEs I actually put to use - over and over again. My contract negotiations are much less stressful due to the techniques and knowledge I've gained from The Likeable Lawyer."
Marie Jordan,
JP Morgan Chase
"As a college professor, I am keenly aware that it is just as important in the delivery of information as it is in the content of that which is being delivered. I am pleased to say that The Likeable Lawyer was successful in creating a confluence where the two met with remarkable results."
Sherman Anderson,
Attorney
"This was one of the best CLEs I have ever attended in 20+ years of practice. The substantive content was meaningful and can be applied immediately to both legal and personal interactions. A refreshing change from the "norm" of presenters reading their PowerPoint slides."
Lois Eisenstein,
Attorney, University of Arizona
"The Likeable Lawyer was, without a doubt, the best CLE class I have ever taken. Thank you!"
David Warner,
Casa del Hispano
"I thought it would be another dry ethics and professionalism course, but it was the most exciting and practical course I have attended."
Richard Crollett,
New Mexico Workers' Compensation Administration