Webinar
When the Smoke Clears: The Impact of Legalized Marijuana on Lawyers
May 12, 2017
9:30 am - 11:30 am Central Time Zone
This class has been CANCELLED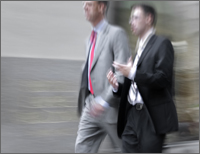 "One of the best MCLE classes I've ever taken because it has such broad application. It's not just for interacting with clients but with all human beings, and we could all use a primer or refresher on that! As I sat in class I thought to myself: This should be taught in law school. "
Kristin Matsuda,
Attorney
"The Likeable Lawyer consistently delivers high-quality usable strategies and tactics for handling tough situations. I've taken three of their courses and am never disappointed!"
Thea Janeway,
Attorney
"This course offers very practical and easily implemented tools to improve your influence with others and the quality of your legal practice."
Darrin Jeffries,
Plattner, Schneidman & Schneider
"Extremely practical how-to course filled with useful negotiation tools. Provides insight into diagnosing the needs of your negotiation opponent that will allow you to increase the chances of obtaining successful outcomes."
Shawn Doorhy,
Faegre Baker Daniels LLP
"This class will be very useful, giving great practical analysis of ways to communicate and persuade, and help move my positions along in all parts of my life, professionally and personally."
Michael Jaskolsky,
Quarles & Brady