Webinar
The Trusted Lawyer
Jun 21, 2019
9:30 am - 1:15 pm Central Time Zone
This class has been CANCELLED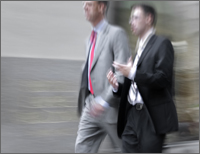 "The class had a lot of practical application and was valuable in that it gave practical pointers about how to best serve our clients. Implementation of this advice would better the reputation of lawyers as a profession. "
Tasha Pepper Dickinson,
Jones, Foster, Johnston & Stubbs
"The Likeable Lawyer's program provided extremely valuable content for all levels of experience."
Mark Ruppert,
Holland & Hart
"The program exceeded my expectations. I found the speakers very engaging and maintained strong group participation. The Likeable Lawyer programs offer flexibility in meeting CLE requirements combined with the ambiance of a discussion among a small group of peers."
Dale Clemence,
Booz Allen Hamilton
"Inspirational on high levels, both practical and down to earth. Every lawyer (as well as their family members, co-workers, bosses and subordinates) would benefit from this course. "
Charlene Li,
Attorney
"The course taught practical guidance and helpful reminders on effective lawyering, and did so in a surprisingly interesting and motivational way."
Lynne Lagarde,
Earl, Curley & Lagarde