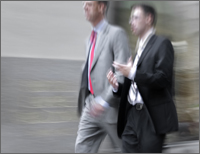 "A surprisingly fun and thought-provoking way to get CLE, including the dreaded ethics credits!"
Linda Laarman,
Attorney
"Indispensable knowledge rarely taught anywhere in the legal profession. "
Erika Diaz,
Los Angeles Center for Law and Justice
"Fantastic class. Definite eye opener."
Adam Tamas,
Attorney, DST Systems
"Excellent aid in a high-stress environment. Very interesting and helpful. More importantly, it kept my attention. This guy offers quite a few insights that you might not ever think of."
David G. Utley,
Davis & Young
"This course hit the spot!"
Brenda Dominguez,
Arizona Supreme Court