Webinar
Basis of Influence 5: Reducing the Effects of Stress on Negotiation
Apr 28, 2017
1:30 pm - 3:30 pm Central Time Zone
This class has been CANCELLED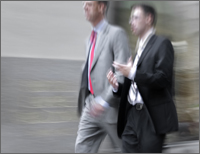 "You will negotiate better after taking this course. I liked the seamless relation of Aristotelian principles to the neuroscience of what gets people to agree."
Marie Jordan,
Attorney, JP Morgan Chase
"This course gives a thoughtful and well-grounded analysis of persuasion theory. Very insightful."
Lee Mickus,
Taylor Anderson LLP
"This was the most valuable CLE course I've ever attended, focusing on the core of our profession—service for our clients."
Maggie Doyle,
Hensel Phelps Construction Co.
"This was one of the best seminars I have participated in. The information was useful, practical, insightful and empowering. It was definitely more than I had anticipated or expected."
Therese Picard,
Daley & Orton
"A very interesting, insightful presentation. The seminar flew by."
Dan Pinkston,
U.S. Department of Justice